Audi S3 Sportback 2020 review
Опубликованно 19.09.2020 12:05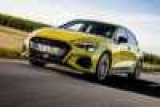 What is it?
Back in 1999, the bright folks over at what was then known as Quattro GmbH lit something of a small fire when they launched the original Audi S3. Just as the regular A3 on which that car was based is now widely viewed as the first posh family hatchback, the original S3 is arguably the car that properly kick-started an entirely different and slightly wilder automotive genre: the mega-hatch.
With four-wheel drive, a manual gearbox, 207bhp, a compact hatchback body and some immaculate motorsport heritage that its maker could hark back to, the original S3 stoked the embers that were first set burning by the likes of the Lancia Delta Integrale and a small handful of other niche, low-volume rally-bred road cars. What's it like?
Hmm, that all sounds pretty familiar, doesn't it? Based on the above, you'd be forgiven for wondering exactly what is new about this 'new' S3. Well, for starters, the quattro system has been very lightly revised and those adaptive dampers are now based around a more traditional hydraulic set-up rather than the Magnetic Ride system that was employed by the last S3. Should I buy one?
Still, the S3 remains really quite likeable for the almost blas? manner in which it makes such short work of what you'd normally consider to be fairly hard driving. That said, it does leave you wondering just where Audi Sport will go with the next RS3.
Категория: Авто Советы